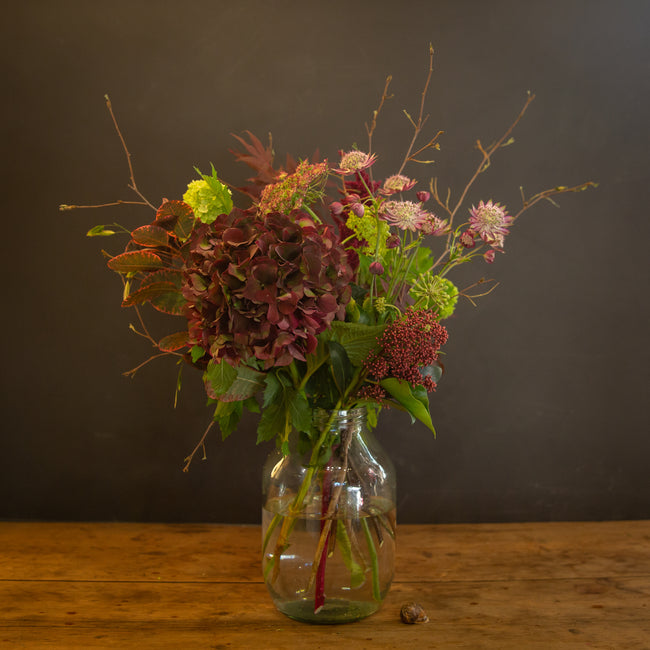 £35 Nature's Design Bouquet
For those who appreciate the beauty of simplicity. Those who relish in long walks through woods and the smell of rain hitting the undergrowth. A largely foliage based collection, reminiscent of the simple grace of our Yorkshire surroundings. Looks beautiful in any vase, in any room, in any home. Isn't she lovely?
This £35 option is presented in a recycled glass jar. For all price points go back to Nature's Design.
We aim to provide you with an arrangement as similar to the one shown here as possible, but depending on seasonal availability and what we have in the shop that day, the arrangements may differ slightly. Comes with a 100% guarantee of gorgeousness.