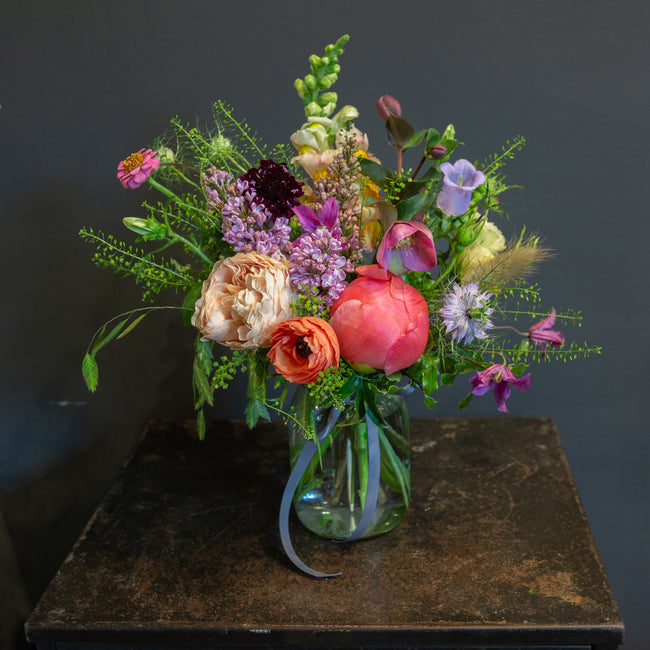 £35 Titania's Garden
This is a smaller version of Dorothy's Favourites. A dreamy combination of summery flowers, in a mix of soft pastel and fresh bright tones, with just a hint of Fairy magic. 
 All our floral gifts are hand made to order, using the best flowers we have available on that day, so each one is bespoke and truly unique.
Delivered in an 18cm tall glass honey jar.