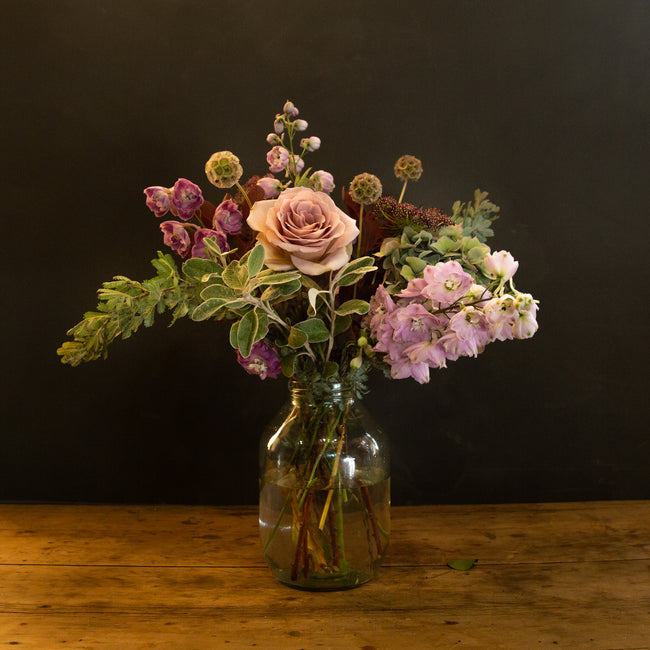 £35 Vintage Glamour Bouquet
Soft, muted tones of powder blue and hints of blush. Fit for the likes of Audrey Hepburn's dressing table, we bring you an opulent mix of this season's most regal, to be served with a glass of your finest Pinot Noir.
From your biggest fan: "For me? Oh my!" 
This £35 option is presented in a recycled glass jar. For all price points go back to Vintage Glamour.
We aim to provide you with an arrangement as similar to the one shown here as possible, but depending on seasonal availability and what we have in the shop that day, the arrangements may differ slightly. Comes with a 100% guarantee of gorgeousness.