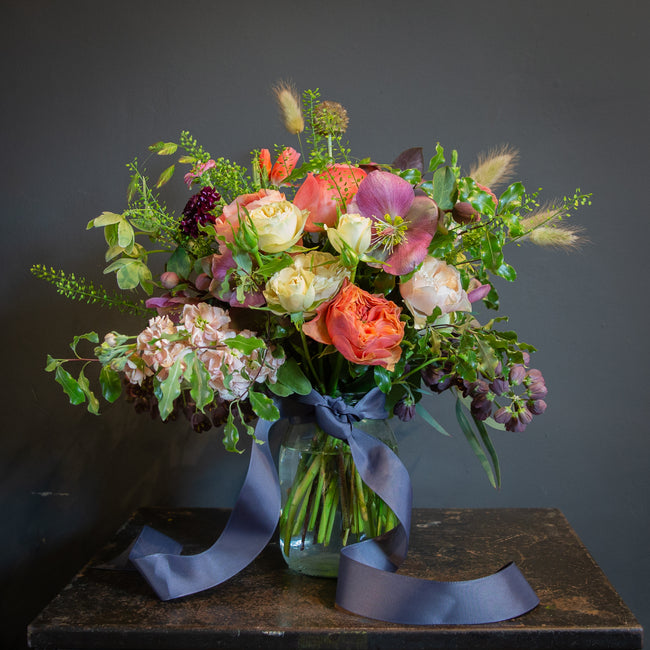 £50 - Dorothy's Favourites
An artisan mix of English summer blooms. Think garden Roses, scented Stocks, Clematis, lacy Cow Parsley, Rununculus, Campanula and Dorothy's all time favourite, blousy Peonies. All carefully chosen and arranged with delicate foliage.
The perfect combination of soft powdery pastel and fresh vibrant tones.
Accompanied by Bridie her beloved pet Labrador, Dorothy was one of our most loved flower shop visitors. A great story teller and believer in Fairies. She knew that beautiful flowers are not just for special occasions but for every day. 
In memory of Dorothy, we named this summer arrangement after her, hoping that each one brings much joy, and perhaps even a hint of Fairy magic.
All our floral gifts are hand made to order, using the best flowers we have available on that day, so each one is bespoke and truly unique.
Delivered in an 18cm tall glass honey jar.