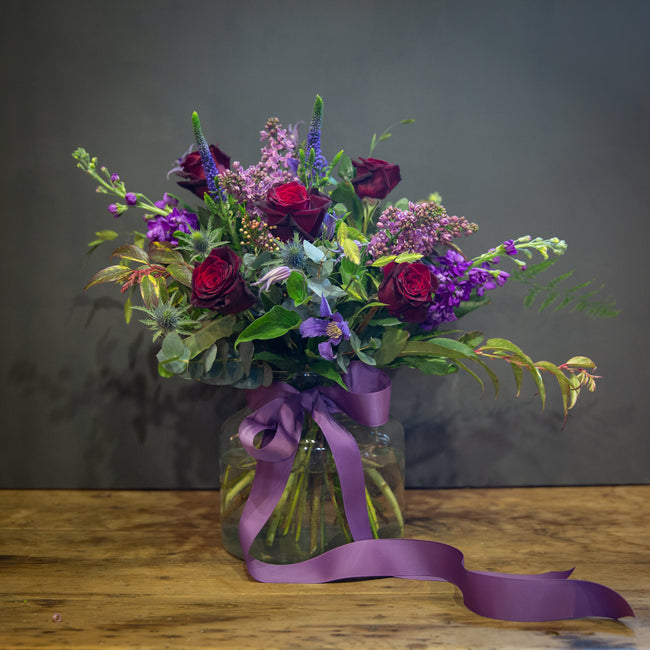 £75 Wild + Romantic Bouquet
A wild and spacious arrangement of this seasons finest. Think stumbling upon a wild meadow full of grasses, dusky vibrancy and greenery; seducing you to come and lay at the feet of Mother Nature's creation. Go on, pick a few. You know you want to. 
This £75 option is presented in a recycled glass vase. For all price points go back to Wild + Romantic.
We aim to provide you with an arrangement as similar to the one shown here as possible, but depending on seasonal availability and what we have in the shop that day, the arrangements may differ slightly. Comes with a 100% guarantee of gorgeousness.