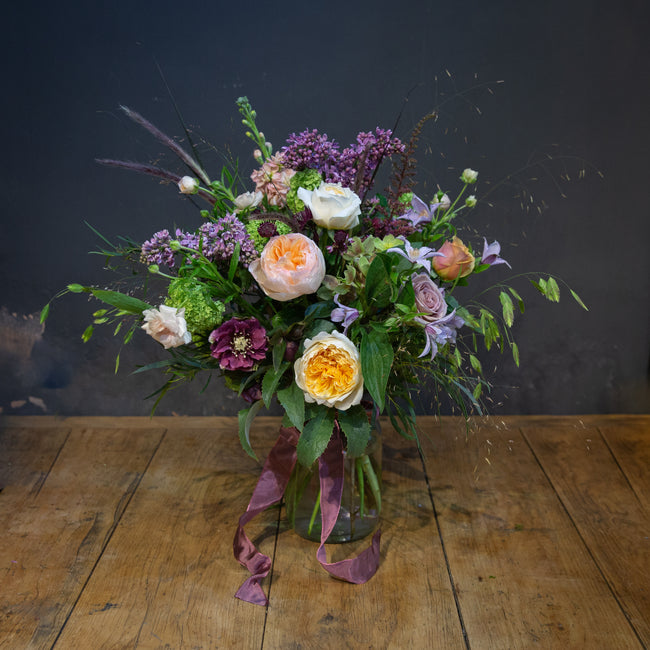 £65 To The Moon And Back
An incredibly special gift for a loved one, or and indulgent treat for yourself!
A generous combination of the best flowers each season has to offer. Blousy Roses, opulent Peonies or luscious Dahlias, fluffy grasses and a variety of mixed foliages, scented herbs (when available), all arranged with an abundance of colourful flowers in our signature 'just picked from the garden' natural style.
Please bear in mind every arrangement is unique and lovingly made to order in the shop, so flowers and colours will vary with the seasons. We guarantee each bouquet will be super gorgeous!
This is a large arrangement and comes complete in its own large (22 cm height) glass pickle jar.